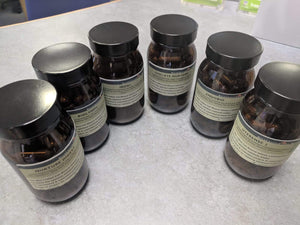 UPPER CELL IMMUNE cell-food nutrition (Therapeutic twin pack) 
An intra-cellular body cleanse with minerals that aid the revitalization and nourishing of the upper respiratory, supporting an eased and normal air pathway.
Promotes full body detoxing, cell tissue decalcification, and the stabilisation and boosting of the immune system.
This information has not been evaluated by the Food and Drug Administration.
This information is not intended to diagnose, cure, or prevent any disease.