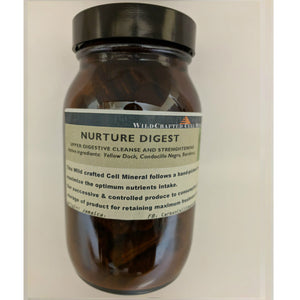 NURTURE DIGEST 
A Wildcrafted Cell Mineral🌿 that supports the detoxification and revitalization of the digestive GI tract, alleviating acidic and inflammatory conditions, promoting the ease of movement of the digestive system and the colon.
This information has not been evaluated by the Food and Drug Administration.
This information is not intended to diagnose, cure, or prevent any disease.