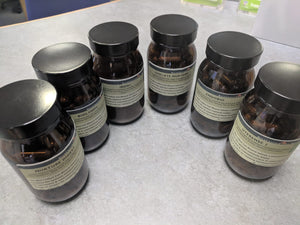 MORNING FLUSH                                           
Wildcrafted cell minerals🌿that rejuvenates and recovers the body for a brand new day.
Contains specific cell food nutrients with rich renourishing multi-minerals, that support a normal healthy stomach flush, colon cleanse and digestive function. 
Naturally soothing to the stomach, alleviates digestive inflammatory related conditions, upset stomach, heartburn, burping, bloating and digestive ulcers.
This information has not been evaluated by the Food and Drug Administration.
This information is not intended to diagnose, cure, or prevent any disease.
.